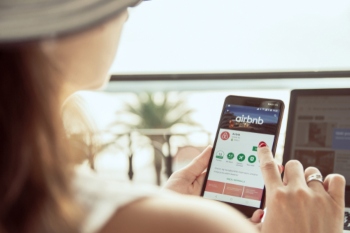 London Councils has warned that one in every 50 homes in the capital are now being let on a short-term basis, depriving residents of permanent accommodation.
The research found 73,549 homes are listed on online letting platforms such as Airbnb. London Councils warns this trend is driving up prices in the private rental sector, and can also lead to increased crime and anti-social behaviour.
It is calling for new legislation to tackle the problem, and more powers to protect housing stock.
Cllr Darren Rodwell, London Councils' Executive Member for Housing & Planning, said: 'Although short-term lets listed on digital platforms offer benefits to some Londoners, the market is growing out of control. Boroughs are hearing more and more complaints about short-term lets linked to antisocial behaviour and even criminality.
'The priority has to be protecting Londoners' interests. That's why we're calling on the government to introduce much stronger regulation of this sector. Changes to government legislation are essential for giving local authorities the powers we need to keep check on short-term lets in our communities and defend our residents.'
In Scotland, local authorities are to be given new powers to regulate short-term lets where they decide this is in the interests of local communities.
Photo: Daniel Krason/Shutterstock.com