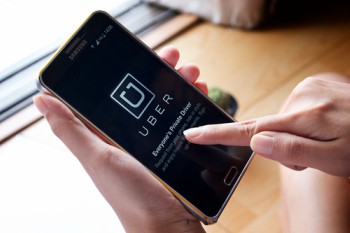 Online taxi firm Uber has had its licence suspended by Sheffield City Council after allegedly failing to answer questions about its management.
The controversial US-based company says it was just an administrative error which it hopes can be resolved quickly.
It will still be able to operate in the city until 18 December and, if it appeals the council's decision, can continuing operating after that until the appeal is heard.
The dispute surrounds the company's failure to change the name on the licence after its former UK boss left when Transport for London stripped Uber of its licence to operate in the capital.
Sheffield City Council says the law does not allow for a licence to be transferred to a different name, but Uber says it has been able to do so with other local authorities.
A council spokesperson said: 'Uber's licence was suspended last Friday after the current licence holder failed to respond to requests, made by our licensing team, about the management of Uber.'
Uber applied for a new licence, with a different named individual, on 18 October, which the council says it is processing.
A spokesperson for Uber said: 'We hope this administrative error can be quickly resolved so we can continue serving tens of thousands of riders and drivers in Sheffield.'
Earlier this year, Transport for London refused to renew Uber's licence in the capital.