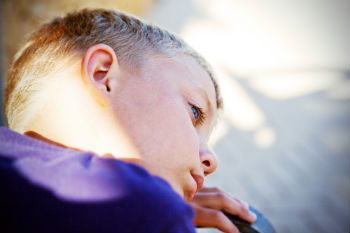 A new report has warned four million low-income families will be affected by the freeze in benefits, pushing more children into poverty.
The research by the Children's Society warns that nearly two-thirds of children affected by the freeze are living in working households who receive benefits to top-up low pay.
The Future of Family Incomes: How key tax and welfare changes will affect families to 2020 examines the collective impact of a range of welfare, tax and benefit measures announced, but not yet introduced. It found Universal Credit claimants may receive less support than they might have under other benefits, and families with disabled children claiming for the first time are particularly likely to lose out.
Matthew Reed, chief executive of The Children's Society, said: 'Families on low incomes are facing a barrage of cuts. If ministers are genuinely concerned about child poverty they must reconsider plans to freeze benefits over the next four years. At the very least, the Government needs to guarantee there will be no further cuts when the chancellor delivers his Budget next month.
'Austerity has hit families hard, including those in work. Further cuts to support would push more children into poverty and undermine incentives for families to move into work or earn more.'
The proposed freeze on Child Tax Credits, Working Tax Credits and Job Seekers' Allowance is being debated in parliament today as part of the Welfare Reform and Work Bill.