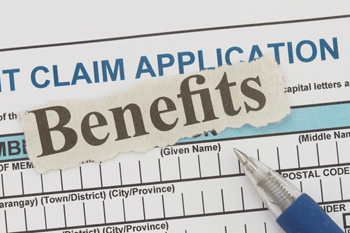 Landlords in Scotland have welcomed a move to pay money for rent under the controversial Universal Credit system directly to them.
Chris Town, vice chairman of the Residential Landlords Association (RLA) urged the UK Government to follow Scotland's lead in making the change which he said would cut rent arrears and give his members more confidence to let their properties to people on benefits.
Claimants in Scotland have been given the choice of having the housing cost element of the benefits being paid directly to their landlords and of changing the frequency of payments from once to twice a month.
However, Scotland's minister for social security Jeane Freeman renewed calls for the system now being trialled in some parts of the UK to be halted.
Mr Town said: 'Allowing tenants to choose to have their rent paid directly to landlords will enable them to better plan their spending and will prevent many from falling into arrears.
'It will also give confidence to landlords to rent to those on benefit giving tenants more choice.
'We strongly urge the UK Government to follow Scotland's lead.'
Ms Freeman said the Scottish government would use its powers to deal with 'the worst aspects' of the new system and the changes announced would help people manage their money in a way that best suits them.
But she added: 'It is an ill-designed, flawed system that all the evidence shows is causing hardship to people across the country.
'Universal Credit is failing the people it is designed to support, driving more people into poverty.'
For more on the roll out of Universal Credit visit The MJ (£).