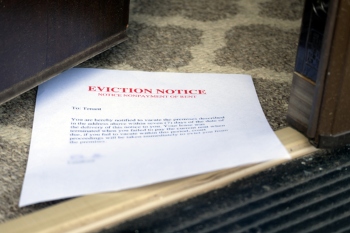 Councils in Scotland will receive an extra £10m to help support tenants in rent arrears who are at risk of eviction.
Councils will be able to provide grants to those most affected by the pandemic to help them reduce or pay off their rent arrears.
The grant fund will apply to both social housing and private tenants, and will be available until the end of March 2022.
Housing secretary, Shona Robison, said: 'These grants will support tenants and landlords who are willing to work together to address rent arrears and agree a repayment plan to ensure the tenant is able to avoid eviction.
'Councils have substantial experience in supporting people who have fallen behind on their rent, and are therefore well placed to work with both tenants and landlords in making use of this grant fund.'
Figures from Citizens Advice Scotland show that almost 300,000 people in Scotland missed a housing payment last year because they ran out of money before pay day.