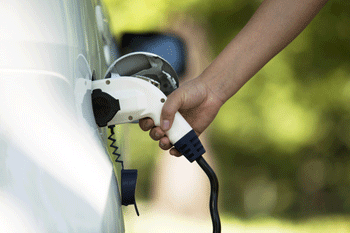 Electric car use by UK councils is being dominated by town halls in Scotland, a study into local authority fleets suggests.
Freedom of information requests sent by intelligentcarleasing.com found that while over a third of UK town halls own, lease or manage at least one electric vehicle within their fleet, four of the five councils who have the highest number of ultra low carbon vehicles are located in Scotland.
Dundee City Council had the highest number of purely electric vehicles, with 38 in local operation during the last quarter of 2014.
South Lanarkshire, City of Glasgow and Fife were also included in the top five, with Islington LBC the highest placed London borough at number four. Investigators suggested that town halls north of the border could be taking a 'more proactive' approach to adopting a zero-emission fleet.
Andy Eastlake, managing director of the Low Carbon Vehicle Partnership, told LocalGov that while the results were 'very encouraging' for the passenger car market, the UK was 'crying out' for ultra low carbon solutions for larger vehicles such as buses.
He added that councils had 'an opportunity to lead the way on electric vehicle use' and 'should be at the front' by deploying greener cars in the community.
Mr Eastlake added however that there were 'absolutely' other low carbon solutions that should be adopted on other municipal vehicles.
'There are a number of solutions for things like refuse collection vehicles that councils are directly responsible for, they may not own them but are certainly able to influence. And the same for buses,' he said.
'An area that is interesting is larger vans: some of the vehicles that councils run such as minibuses they support and community transport. Those to me are crying out for some more innovative solutions and innovative approaches. It's very encouraging in the passenger car market but the public authorities have the opportunity to help stimulate activity in the other areas as well.'
Last year saw a 166.6% increase in registration of pure electric vehicles in the UK, which has been linked to government discount grants on low carbon vans and cars.
Pete McAllister who conducted the study said: 'With one in three local councils adopting electric vehicles on some level it paints an encouraging picture. I think as electricity production in the UK becomes more fuelled by renewables the number of councils adopting electric powered transport will vastly increase.'