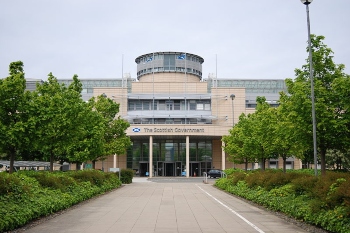 The Scottish Government's £11.6bn budget 'falls short of the fair funding local government requires,' councils have said.
According to calculations by the Convention of Scottish Local Authorities (COSLA), the Scottish Government's announcement represented a £362m shortfall on revenue and £20m on capital.
The announcement of £259m non-recurring flexible funding for COVID in 2021/22 was also short by £511m, according to COSLA.
Councils will receive an increase in day-to-day revenue spending of £335.6m, including £90m to compensate local authorities that choose to freeze council tax at 2020/21 levels.
In total, councils will receive additional revenue funding of almost £600m to support local government services in 2021/22.
The Scottish Government will also increase a scheme that compensates councils for the loss of income from sales, fees and charges due to the pandemic from £90m to £200m in 2020/21.
Finance secretary Kate Forbes said: 'Just as we have chosen not to increase tax rates, ensuring people pay no more than last year, I have taken the significant step of offering funding equivalent to a council tax increase of around 3% to councils that choose to freeze council tax.
'I look to local government to join with me in providing the much needed financial reassurance to those who are struggling.'
COSLA's resources spokesperson, Cllr Gail Macgregor, said: 'We welcome elements of today's announcement but overall this budget falls short of what we would consider a fair settlement for local government.'