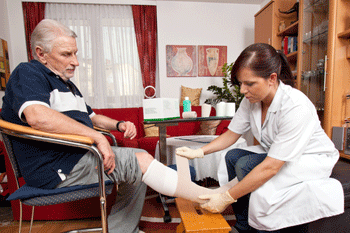 Older people in Scotland are missing out on care options because the country is falling behind on housing-with-care provision, a new group has warned.
The Scottish Housing-with-Care Task Force has been established by retirement community operators, legal experts, investors, property experts and local authorities to establish why Scotland is falling behind England and countries such as New Zealand, Australia, Canada and the USA in housing-with-care provision for older people.
Housing-with-care – also known as extra care, retirement communities or retirement villages – represents a form of housing for older people that combines independent living with support and care.
Currently older people in Scotland have less than a tenth of the housing-with-care provision available to them compared to New Zealand, the USA, Canada or Australia.
Andrew Fyfe, co-founder of Sovereign Property Partnership and chair of the Task Force said: 'Housing strategy in Scotland has so far failed to recognise the holistic societal benefits housing with care can provide.
'Building suitable housing will not only ensure that older members of our society have places to live that best suit their needs, but other benefits include freeing up mainstream housing for younger families and significant savings on the NHS if older patients have a suitable home to return to after hospitalisation.'