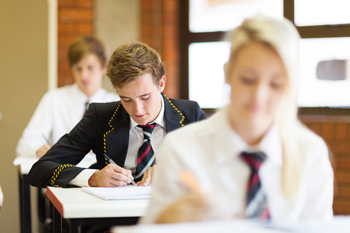 Schools across the UK have shown signs of improvement despite the impact of the pandemic, school inspectors say.
Ofsted has today published data on school inspections carried out since the start of term, which shows that the overall grade profile for schools has improved in comparison with the period prior to the pandemic.
The data shows that, during the three months up to the end of November, 83% of schools were judged good or outstanding. This compares with 77% of schools rated good or outstanding between September 2019 and March 2020, when inspections were suspended.
The data also shows that schools previously judged requires improvement (RI) or inadequate have done particularly well this term. Seventy-two percent of previously RI schools have attained a good or outstanding grade since September – compared with 56% during the 2019/20 period. Fifty-six percent of those previously rated inadequate have improved to good or outstanding, compared with 40% last year.
Ofsted's chief inspector Amanda Spielman said: 'I am fully aware that schools are still facing very significant challenges as a result of the pandemic. So, I'm very pleased to report that schools are improving and being recognised for doing so. In fact, inspection results this term are very much in line with what we saw before the pandemic began, if not slightly improved. That will be a reassurance to parents and to schools as well.'
Ofsted has also today published data on post-inspection surveys completed by school leaders since the beginning of this term. It shows that 88% of leaders were satisfied with the overall process of their inspection, and 91% thought that their inspection will help them improve.
Despite the positive response to the inspection by some school leaders, the Association of School and College Leaders (ASCL) have questioned why Ofsted carried out the inspections during the pandemic.
Commenting that he was 'delighted' that so many schools showed improvement, Geoff Barton, general secretary of the ASCL said: 'Schools have been hit by wave after wave of pupil and teacher absence because of the impact of Covid, and it is unfathomable that Ofsted has ploughed on with routine inspections regardless.
'Those schools which have been downgraded may well feel very hard done by. Ofsted says that it takes into account the impact of Covid but as that impact varies to such a great extent this seems to us to be extremely difficult to do in a way that is fair.
'As such, we have repeatedly asked the inspectorate to agree to any request from schools and colleges to defer routine inspections to a later date while this disruption continues. While Ofsted has softened the criteria for deferrals, we do not think it has gone far enough and believe that it should show more empathy for schools and colleges at this difficult time.'