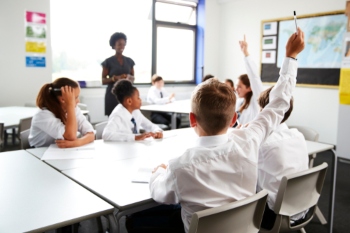 The Government has confirmed £2.2bn of capital funding will be provided to improve the condition of the school estate and create new school places.
In a written statement to parliament, schools minister Nick Gibb said the Government was investing £23bn in the school estate by 2021, which includes over £1.4bn condition funding for the financial year 2020-21.
The funding package includes £800m for local authorities, large multi-academy trusts and academy sponsors to maintain and improve their schools.
Over £400m will also be made available for essential maintenance projects at small and stand-alone academy trusts, voluntary aided schools and sixth-form colleges.
Mr Gibb said: 'In addition, we have announced nearly £750m of new funding to create new school places needed for September 2022. This funding, which is over and above our commitment to invest £23bn in the school estate by 2021, will allow local authorities to plan ahead with confidence, and to invest strategically to ensure they deliver good school places for every child who needs one.'