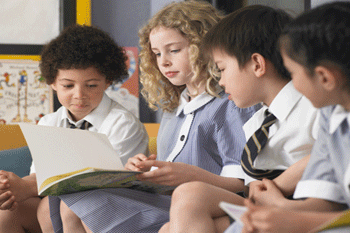 The number of primary school children in Pupil Referral Units has more than doubled since 2011. according to the Labour Party.
Its analysis of official figures says the total last year stood at 1,572 compared with 715 in 2011.
It also found that the number of children placed into local authority alternative provision had increased by over 1,000.
Shadow education secretary Angela Rayner said Labour would give schools the resources they need to support all pupils through a new National Education Service.
She said: 'It is deeply concerning to see such a vast increase in the number of very young children being taught in Pupil Referral Units.
'For too long, the Tories have sat by idly as some of the most vulnerable young people in our country are falling between the gaps and out of education.'