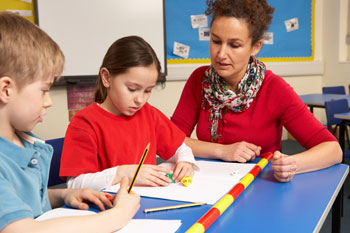 Financial pressures are restricting the provision of mental health services in schools and colleges, MPs warn.
A joint inquiry into children and young people's mental health by the health and education committees said schools and colleges were struggling to provide adequate time and resource for pupils' well-being.
The committees found an increasing amount of education providers were having to cut back on mental health services, such as in-school counsellors, despite a growing prevalence of mental ill health among pupils.
The MPs welcomed the Government's commitment to make personal, social, health and economic education (PSHE) mandatory in schools and colleges, but argued this was not enough.
They recommended a 'whole school approach' – to be reflected in Ofsted's inspection regime -- that embeds the promotion of well-being throughout school and college culture, including changes within the curriculum and the training of teachers and support staff.
The committees also saw evidence of significant variation in how well schools, colleges and Child and Adolescent Mental Health Services (CAMHS) work together and found such partnerships simply do not exist in many local areas.
They called on the Government to commit sufficient resource to ensure effective services are established in all parts of the country.
Chair of the House of Commons Health Committee, Dr Sarah Wollaston, said: 'With half of all mental illness starting before the age of 15, and three quarters by aged 18, the Government and educators must ensure sufficient time is allowed for activities in schools and colleges that develop the life-long skills children and young people need to support their wellbeing.'
Neil Carmichael, chair of the House of Commons Education Committee, added: 'Schools and colleges have a front line role in tackling mental ill health and promoting well-being among children and young people.
'We have heard, however, that financial pressures are restricting their ability to run services. Schools and colleges must be well resourced to provide on-site support and make referrals where necessary.'
Norman Lamb, Liberal Democrat shadow health secretary, described the lack of funding as 'scandalous'.
'This report exposes the shocking gap between this Conservative Government's rhetoric on mental health and the reality for families up and down the country,' he said.
'It is scandalous that much of the additional funding for children's mental health secured by the Liberal Democrats in 2015 is not getting through.
'Vulnerable children and teenagers are being short-changed of the money needed to improve mental health services. Sadly, mental health is often the first area which loses out when budgets are tight.
'Until the government commits to providing more long-term funding for health and social care, this mental health crisis will not be tackled.'