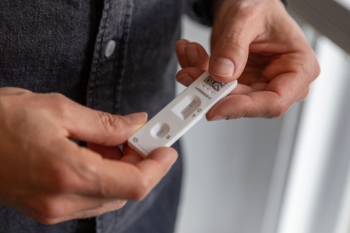 A council has written to ministers after it was forced to step in to alleviate a shortage of COVID testing kits.
Sandwell MBC's leader, Cllr Kerrie Carmichael, and cabinet member for health, Cllr Suzanne Hartwell, said the council's public health team had been forced to resort to delivering lateral flow tests to pharmacies as an 'emergency measure' when central supplies failed to be delivered after Christmas.
The council said the issue had still not been resolved, with 'sporadic supply' this week.
In their letter, the councillors told health secretary Sajid Javid that prior warning of shortages from the Government would enable them to make their own preparations.
The letter read: 'We are not being alerted about lack of supply and this is adding to the pressure on our hard-pressed services.'
Mr Javid has appealed for 'understanding and patience' from the public following the surge in demand over the past two weeks, but added supplies of tests has been ramped up from 100 million to 300 million this month.