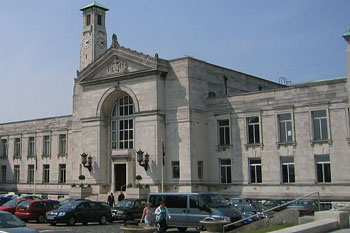 Southampton City Council will be piloting a new 'no-swab' saliva test for coronavirus.
In partnership with the University of Southampton and the NHS, the weekly test will see participants put their saliva into a sample pot that will then be tested for current infections of the virus.
Health and social care secretary Matt Hancock said: 'Saliva testing could potentially make it even easier for people to take coronavirus tests at home, without having to use swabs. This trial will also help us learn if routine, at-home testing could pick up cases of the virus earlier.'
Director of public health at Southampton City Council, Debbie Chase, said: 'We will initially invite Southampton's 800-strong GP practice workforce and their households to take part, followed by some other essential key workers and some University of Southampton staff and students as we evaluate the logistics needed for regular testing of large population groups.'
The pilot will run for up to four weeks, testing people on a weekly basis.