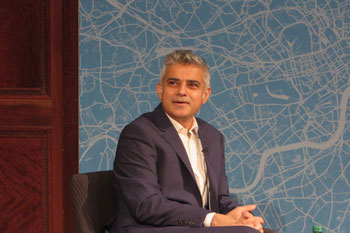 The mayor of London has announced council tax will increase by 9.5% to help fund free travel for young people and the over 60s.
Sadiq Khan said the proposed increase includes £15 a year to pay for free public transport travel for under 18s and the over 60s, and £15 to go directly to the Metropolitan Police.
He said the increase was necessary to meet 'draconian conditions' set by the Government in return for funding during last year's emergency TfL negotiations.
The announcement means that the mayor's share of council tax will increase council tax bills by £31.59 a year from April.
Mayor Khan, said: 'I fully recognise that in many households, finances are more stretched than ever before because of the pandemic and this decision is not taken lightly. Council tax is a regressive tax but the Government have left us with little other option.
'The transport secretary told me that he expected council tax would have to go up in London and the home secretary assumed a huge increase rather than funding the police properly.'