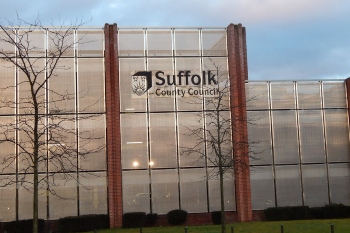 An independent review into Suffolk County Council's special educational needs and disability services is to be conducted following criticisms by families.
The review will focus on the processes, communication protocols and family-facing elements of SEND services to determine if current systems are sufficient.
Cllr Rachel Hood, Suffolk County Council's newly appointed cabinet member for education, SEND and skills, said: 'The findings of this immediate independent review will help us to understand our strengths and weaknesses and identify any changes that need to be made. We are approaching matters with an open mind and with the best interests of children, their parents and carers at heart.
'The way in which SEND provision is delivered with our partners has improved significantly over the last 18 months, but we must always work to improve what we do, especially when we are faced with increasing demand for special educational support.'
The review is expected to cover the flow of cases, communication with young people and families, the allocation of provision, and the processes for dealing with incoming enquiries.
Anne Humphrys, co-chair of Suffolk Parent Carer Network, said: 'We know that many families still experience frustration with a system that doesn't always respond to the needs of their children and young people. SPCN welcomes the independent review following our feedback about how families' experience services.'
'We hope it will result in change that improves the lived experience of families.'
Photo: © Hamish Griffin