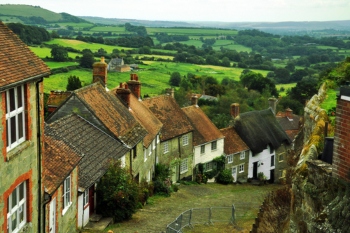 The recovery from the pandemic could deliver a £51bn economic boost to rural areas by 2030, according to a new report.
The research for the Local Government Association (LGA) found the rise in 'staycationing' and people moving away from urban areas could help 'redefine' rural and coastal communities in England.
However, the report warns the cost of housing in coastal and rural communities is increasingly unaffordable for many workers due to lower wages and seasonal work patterns.
It calls on the Government to help mitigate the impact seasonal tourism has on local housing costs and local infrastructure, and redesign and extend public transport in more isolated areas so more young people can access employment and training opportunities.
Cllr Kevin Bentley, chair of the LGA's People and Places Board said: 'With a rise in homeworking, an unprecedented increase in 'staycationing' and greater appreciation for natural resources, there are significant changes taking place in the local economies of rural and coastal parts of the country.
'If the many people who want to make these changes permanent are supported to do so, and the appropriate investment is made in rural and coastal communities to leverage the associated economic opportunities, there is the potential for a substantial levelling up of rural areas' prosperity.'