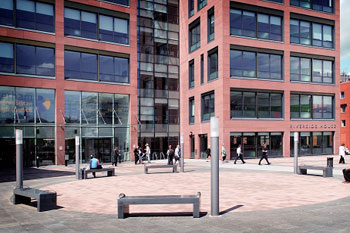 Rotherham Council's children's services have been rated as 'good' by Ofsted, following three years of Government intervention in the aftermath of the child sexual exploitation scandal.
In a dramatic turnaround from its last 'inadequate' report in 2014, Ofsted says: 'The quality and impact of services for children are transformed. Risks to children are recognised early and responded to ensuring their safety.
'The corporate response and associated change in the quality of children services has been impressive.'
Rotherham faced an unprecedented Government intervention in 2015, following on from two independent reviews by Professor Alexis Jay and Dame Louise Casey. The Casey review, published in 2015, claimed the council was in denial and failing to deal with the issues.
Speaking to The MJ, council leader Chris Read welcomed the improvement and said: 'We know we are on a journey, but we have fundamentally changed the culture and the way the council works – and the way the council thinks about itself.'
Services for care leavers were identified as 'outstanding' and the report says: 'Care leavers in Rotherham receive an excellent service.'
The Ofsted report said:
All staff have worked very hard to make services for children better in Rotherham
The police and social workers act quickly to ensure the safety of children at risk
Assessments for some children are lengthy and too difficult to understand
Work needs to be done on looked after children, some are moved too often
Social workers feel well supported
Rotherham is due to remain under government intervention until March 2019.
Elsewhere, Somerset CC's children's services has moved to requires improvement after two inadequate judgements in a row.
Director of children's services, Julian Wooster, said: 'It's been a long journey and we are only one step along on our ambition to reach outstanding but this inspection rating is a reward for all the staff who have contributed.'