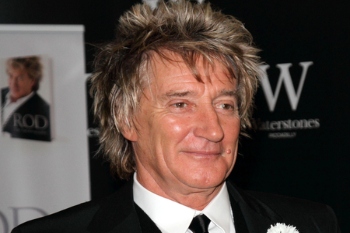 Essex County Council has urged residents not to try and fix potholes themselves after Sir Rod Stewart was filmed carrying out repairs.
The singer, who was filmed fixing a road near his house, said that people were 'bashing their cars up' and that his 'Ferrari can't go through here at all'.
Shovel in hand and singing, Sir Rod said: 'I'm repairing the street where I live since no one can be bothered to do it.'
Responding to the video, an Essex Highways spokesperson said: 'While we would like to prioritise repairs to every road, the scale of our network – over 5,000 miles – means this is impossible and we have to focus on repairing defects likely to be detrimental to the safety of our road users.
'While we appreciate Sir Rod's commitment and community spirit, we discourage anyone from carrying out work on the roads themselves. Without proper traffic management and other specific safety measures, residents are putting themselves and others at risk.'