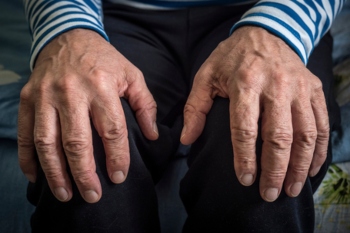 The UK is teetering on the brink of a dementia crisis. With local authorities and local authority-commissioned social care services already under significant pressure, reports that as many as one in 10 dementia cases may have been missed in the pandemic make for grim reading. Moreover, recent research from Social-Ability has highlighted that 82% of people doubt the ability of the current social care system to deal with the rising number of dementia cases, which is expected to reach 80 million worldwide by the end of the decade.
Clearly, something urgently needs to be done to address these issues before they deal irreparable damage to the care sector – and to the lives of many people who depend on its support. Starting by improving education around dementia, local authorities can also place greater emphasis on supporting care workers, as well as ensuring that ever-tightening budgets are used in the most effective way.
Raising awareness
Early detection and diagnosis of dementia will be critical in improving rates of early intervention, which could significantly reduce dementia's impact on the individual and on local authorities liable to the funding burden of late detection. Initiatives aimed at raising awareness around dementia's symptoms should therefore be rolled out wholesale at local council level.
Such campaigns cannot come too soon. Social-Ability's research has revealed that less than a third of people would be confident in distinguishing between the symptoms of dementia and the natural signs of old age – despite roughly half of respondents having direct experience of living with someone with dementia. Spotting the signs of the illness earlier will ultimately reduce the need for more intensive intervention later in life when the cost to both wellbeing and finances would be more considerable.
Solving workforce issues
COVID-19 has exacerbated longstanding issues with staff recruitment and retention which now threaten to push the care sector to breaking point. Efforts to support elderly care by local authorities should therefore incorporate the personal and professional needs of the workers who will be key to delivering any improvements.
Even before the pandemic, a third of UK care home workers experienced high levels of burnout, with 17% suffering from emotional exhaustion and 15% from feelings of low personal accomplishment. To keep delivering the support for which people rely on social care, the system must do more to help its staff by acknowledging their efforts with professional recognition and supplementing them with new technologies.
Spending in the right way
An overreliance on anti-psychotic medications as a treatment for dementia currently costs the NHS £250m annually, money which could surely be spent better elsewhere. Indeed, overmedication may do more harm than good for individuals, with recent research identifying potential links between medication and an increased risk of suffering a fall.
Therapeutic services which deliver more positive outcomes are already being used by some local authorities and local authority-commissioned services. Interactive light technology, for instance, can support dementia patients by keeping them physically and cognitively active, while encouraging social interaction and simply raising spirits. And the importance of the latter should not be overlooked – after all, what is the aim of social care if not to help people have happier and healthier lives?
Stepping back from the brink of crisis
If talk of a dementia epidemic sounds like doom and gloom, then the good news is that it is not too late to set the care sector on a far more positive path as it faces the myriad challenges of the post-pandemic era. By prioritising initiatives which raise awareness, support staff, and reduce reliance on overmedication, local authorities can develop a framework which makes social care provision more sustainable in the long term, and more resilient against the challenges that the future may bring.
John Ramsay is founder and managing director of Social-Ability