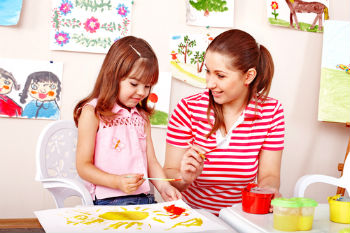 A Scottish parliamentary committee will write to local authorities and the Scottish Government about pressure childcare organisations are facing over increased business rates.
The petition to scrap business rates for childcarers was submitted to the public petitions committee by the chair of a childcare charity, the National Day Nurseries Association.
Stephanie Dodd said the rise in business rates could force some nurseries to shut down and would also increase financial pressure on parents.
Ms Dodd told the committee that one nursery in Renfrewshire was facing a 215% increase in business rates. In Edinburgh, the highest increase is 147% and Dundee and Aberdeen are looking at an increase of approximately 50%.
She added: 'A key issue for nurseries, like all small businesses, is balancing our books so we can deliver high-quality childcare, whilst remaining sustainable and keeping fees affordable for parents.
'Many private nurseries are facing financial crises as a result of rising business rates coupled with chronic underfunding.'
The chair of the committee, Johann Lamont MSP, agreed that childcare was important and is an issue the committee will look into further.