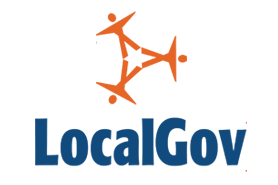 The recent Right to Move proposal from Eric Pickles has been hailed as the solution we've been waiting for to improve mobility for social housing tenants. Many tenants have historically been restricted to taking work in their immediate area only due to possible waiting lists for accommodation provided by another social landlord in an alternative locality.
It is claimed that Pickles' plan could enable these residents to search for work beyond their existing community while safe in the knowledge that they will be supported in finding alternative accommodation by another landlord elsewhere.
While some have suggested that this increase in freedom will significantly aid those who are genuinely seeking training and employment, the reality is, as always, not so clean cut in practice.
There are multiple considerations which must be accounted for in the delivery of Right to Move which include cost, supply and demand, as well as the impact on an individual's own wellbeing.
It is no secret that moving home can be a difficult transition but this is further exasperated when your have to consider accommodating the family support structure and friend network.
Practically speaking, guaranteeing a roof over the head of the social housing tenant and their respective family could be straight forward but securing their buy in can be much less so – something seemingly not accounted for within Right to Move as it stands.
Rather than facilitating the displacement of families from their communities, it would be more realistic to distribute available work more strategically to those willing to take it in the local area and therefore create opportunities for genuine long-term regeneration of a community.
Matching supply and demand in this manner also avoids the costs that are associated with a house move that are unlikely to be accounted for by a tenant's new employer, regardless of previous location, or easily afforded by themselves.
It would appear that the human element of moving to another area has been forgotten here which could ultimately mean it is wrong to move tenants in this way and might scupper the initiative's success despite its good intentions.
Mike Brogan is chief executive of Re:allies and Procure Plus