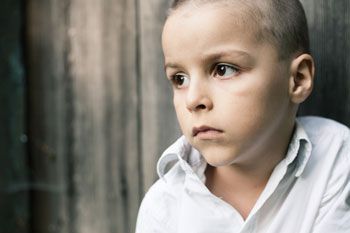 Council chiefs have welcomed the launch of an independent review into children's social care.
The review aims to raise outcomes for vulnerable children and radically reform the system. It will address major challenges such as the increase in the number of looked after children ,the failure of the system to provide enough stable homes, and the inconsistencies in children's social care practice.
The review will be led by Josh MacAlister , a former teacher and founder of the social work charity Frontline.
Education secretary, Gavin Williamson, said: 'We have known for some time that despite the best efforts of hardworking and dedicated social workers, the children's social care system is not delivering a better quality of life and improved outcomes for those it is designed to help.
'This review will be bold, wide-ranging and will not shy away from exposing problems where they exist. Under Josh MacAlister's leadership, it will benefit from his understanding of the challenges facing the system and his experience of improving outcomes for children and young people.'
The Local Government Association (LGA) has welcomed the review, which has pledged to consider the voices and experiences of children, young people or adults who have been looked-after.
Cllr Judith Blake, chair of the LGA's Children and Young People Board, said: 'We are particularly pleased that the review intends to place the views and experiences of children, young people and the care experienced community at its heart. Proper, meaningful engagement will make clear the changes our children and young people want and deserve. 'The review will need to look at the experiences of children in the round, considering not only the work of children's social care departments, but partners including schools and healthcare services who have a vital role to play in supporting children and their families. Demand for support has increased dramatically over the last decade, and it is important that we understand why this is and whether services are adequately resourced to give children the right help at the right time.'