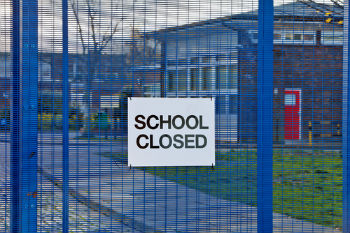 An independent review into laws governing industrial disputes has been dramatically scaled back by its leader over excessive politicisation of the issue.
The Carr Review was set up by business minister Vince Cable and cabinet office minister Francis Maude in April to examine alleged use of extreme tactics in industrial disputes and the ability of current safeguards to prevent intimidation during trade union clashes.
However, head of the review Bruce Carr QC has today announced insufficient evidence and 'a progressively politicised environment' means he will be able to make no recommendations for change.
'I have become increasingly concerned about the quantity and breadth of evidence that the review has been able to obtain from both employers and trade unions relevant to its terms of reference,' Carr added.
'It will simply not be possible for the review to put together a substantial enough body of evidence from which to provide a sound basis for making recommendations for change and therefore to deliver fully against its terms of reference.'
Agreement has now been reached to produce a 'scaled-down report'. The Conservatives last month announced plans to tighten laws surrounding trade union strikes if they take power in the 2015 General Election.
Responding to Carr's announcement, TUC General Secretary Frances O'Grady said: 'Bruce Carr has been cynically used by the Government in a party political stunt for the Conservative Party. He is right to recognise this "politicisation", so I am not surprised at his decision not to make any recommendations and to simply review the few submissions sent to him.'
Len McCluskey, general secretary of Unite, said: 'This was always a purely political exercise with neither the CBI nor the TUC prepared to get involved. Now Bruce Carr has moved to distance himself from what was nothing more than a pre-meditated effort by the Tory party to get a QC to sanction laws further restricting the rights of unions.'
The Cabinet Office said: 'We respect Bruce Carr's decision to change his report as he sees fit and will consider any evidence presented very carefully. We look forward to receiving it.'
Photo: i4lcocl2/Shutterstock.com