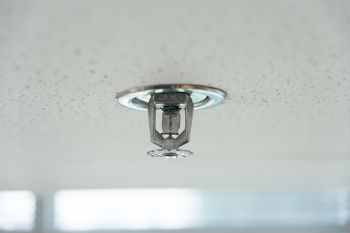 The Government has announced plans to reduce the height of tower blocks where sprinklers must be installed.
It says thousands of residents will benefit from safer homes under proposals that would mean sprinklers are required for buildings above 18 metres – about six floors – from the current 30 metres.
A new 'protection board' is also being set-up with the Home Office and National Fire Chiefs Council to act on any identified risks.
Up to £10m a year has been earmarked to support the board which will provide expert building checks and inspections on high-risk residential buildings in England by 2021.
The board will operate until a new building safety regulator is established to oversee the new regulatory regime for buildings and legislation on a new building safety regime is introduced.
Housing secretary Robert Jenrick said: 'Residents' safety is our utmost priority and we are making vital improvements to ensure buildings are safe.
'I have listened to concerns on sprinklers from residents and building owners and our proposals are an important step forward in shaping the future building safety standards.
'The new protection board will make sure building owners don't flout the rules, as well as ensuring fire safety risks in other buildings are being addressed.'