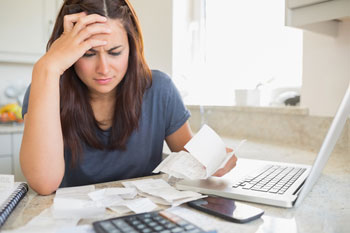 A 'design flaw' in Universal Credit is leaving self-employed workers at a financial disadvantage, new research has warned today.
Two reports from Citizens Advice has revealed that the government's welfare reforms are adding to the financial instability of low-income workers, with those who are self-employed likely to come under the most pressure.
The analysis has identified a 'design flaw' in the reforms which assumes that everyone claiming Universal Credit who has been self-employed for a year or more is earning the National Minimum Wage. Their Universal Credit payment will not make up the difference if they earn less than this one month.
This means that a self-employed worker who receives Universal Credit could be worse off by £630 a year compared to an employee on the benefit.
The second report finds that people receiving in-work benefits could also be worse off due to the reduced work allowance.
Gillian Guy, chief executive of Citizens Advice, said: 'The Government has shown it is prepared to act to improve Universal Credit as new facts come to light - an approach we strongly support. It now needs to look again at the design of the benefit to ensure self-employed and agency workers aren't left at a financial disadvantage.'
'It should also reassess the work allowance reductions to ensure workers who can't increase their income through employment aren't left struggling to make ends meet, while better incentivising those who can.
'A failure to do this risks undermining two of the core purposes of Universal Credit - to incentivise people to move into and progress in work, and provide low-income families with financial security.'
Imran Hussain, director of policy & campaigns at Action for Children, warned: 'Universal Credit is so complicated that even Department of Work and Pensions advisers struggle to understand it.
'The drastic cuts in dedicated help for working families have significantly worsened work incentives and help explain why child poverty is now projected to soar to over five million children by the end of this parliament. All of this is happening at a time when vital early years services are being hollowed out by cuts.'