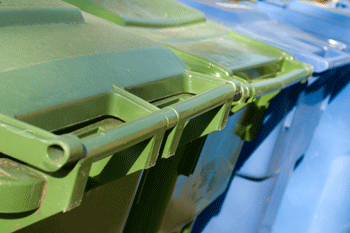 Wales has been knocked of the number two spot in a worldwide table of countries' recycling policies - but is still far ahead of England, Scotland and Northern Ireland.
Researchers say Wales remains ahead of other UK countries thanks to its investment in environmental work by local authorities.
A new updated version of a league table published by environmental consultants Eunomia with the European Environmental Bureau puts Germany at number one, followed by Austria and South Korea, with Wales in fourth position.
But England remains in 18th place in the unadjusted table while Scotland is 15th and Northern Ireland is 19th.
Researcher Rob Gillies of Eunomia says environmental provisions in the UK's new industrial strategy should lead to improvements but investment in councils by the Welsh government had shown results.
Mr Gillies told LocalGov: 'The big difference for Wales is that since 2010 they have invested quite a lot of funding in helping local authorities improve their recycling services.
'The Welsh government has promoted a standardised way of collecting recycling materials so there is more consistency in segregation and separation and frequency of collections.
'England has more or less stood still in recent years but policies in the industrial strategy should start to make a difference.'