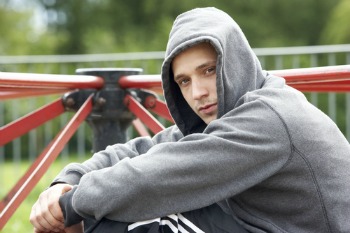 A third of homeless 16 and 17-year-olds working with youth offending teams are being placed in unsafe or unsuitable accommodation by local authorities, inspectors have warned.
In a new report, the HM Inspectorate of Probation and Care and Social Services Inspectorate Wales identified particular concerns about the risks to those sharing accommodation with adult strangers.
The inspectors found that poor assessments, a lack of joined up working and a tendency to treat these children like adults were the main reasons for this shortcoming, rather than a lack of funding.
The report - entitled Accommodation of homeless 16- and 17-year-old children working with youth offending teams - also found a lack of suitable accommodation was also leading to children being placed where their needs could not be met. The majority of children reviewed by the inspectors were previously known to children's social care services and often exhibited difficult behaviour.
HM chief inspector of probation, Dame Glenys Stacey, said: 'The majority of these children were in suitable accommodation but a sizeable proportion – one in three – was not. The wider support children received was sometimes excellent but in other cases, woefully inadequate.
'Support for these children needs to be more consistent, effective and in line with the expectations set by the courts, so that they can successfully become independent adults.'
Inspectors are calling for councils to ensure that homeless 16- and 17-year-olds are not placed in accommodation alongside adults who may pose a risk of harm to them.
They also recommend children's social care services routinely include youth offending team case managers in joint assessment and planning where relevant.