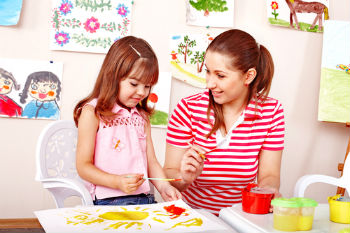 A quarter of early years providers warn they expect to close within the year due to the impact of coronavirus, a new survey has revealed.
A report by the Early Years Alliance has found that 69% of nurseries, pre-schools and childminders expect to operate at a loss over the next six months. A quarter say they are 'likely' to close down within the year.
The report criticises a lack of 'adequate' government support for the sector, such as the U-turn on Job Retention Scheme support for early years providers and the watering-down of guarantees of 'free entitlement' funding for closed settings.
The report argues: 'The early years sector did not come into this crisis a buoyant, thriving market. Years of sustained government underfunding in the face of rapidly-rising business costs have left many childcare providers already struggling to remain financially viable.
'It is no exaggeration to say that without adequate, and urgent, government support, we are likely to see the closure of many thousands of early years settings over the next year.'
Cllr Judith Blake, chair of the Local Government Association's Children and Young People Board, said: 'This report reflects the concerns councils have repeatedly raised with government about the financial pressure facing the sector.
'While early years and childcare providers have been asked to step up in the same way that schools have in recent months, their costs have not been covered in the same way.'