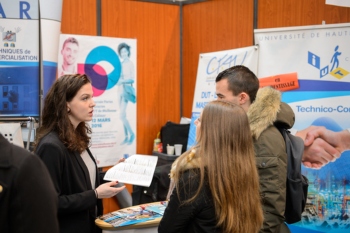 One in three secondary school pupils do not feel confident about their next steps in education and training, according to new research.
The Sutton Trust found that while there have been recent improvements to careers education, there is still variation across schools.
Schools in more deprived areas are less likely to have access to a specialist careers adviser, with pupils at state schools less likely to have taken part in careers activities like employer talks and trips to careers fairs compared to those in private schools.
The research also found that nearly a third (32%) of state school teachers say they don't have enough funding to deliver good quality careers education, compared to just 6% in private schools.
Paving the Way shows less than a third of 17- and 18-year-olds have completed work experience, with only 10% saying they have received a 'large amount' of information about apprenticeships.
James Turner, chief executive of the Sutton Trust, said: 'All young people – whatever school they go to and wherever they live in the country – must have access to high-quality support to help them in their journeys through education and work.
'As the Government looks to make further changes to the qualifications and funding landscape, it is more important than ever that young people have the information, advice and guidance that they need to feel confident in their next steps.'
The Sutton Trust is urging the Government to develop a new national strategy on careers education and all schools.