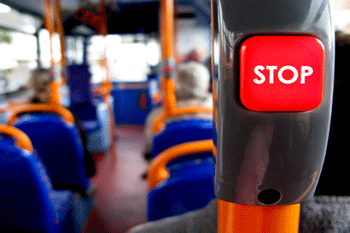 Greener buses are saving 55,000 tonnes of emissions and delivering £8m in health and environmental benefits every year, according to a new report.
The report shows that there are 3,760 Low Carbon Emission Buses (LCEBs) operating across the country, and now account for 40% of all new buses sold.
It argues that it this proportion was to reach 100% by 2020, they would deliver £248.5m in social benefits and cut greenhouse gas emissions by 432,000 tonnes a year.
A Green Bus for Every Journey, published by the Low Carbon Vehicle Partnership (LowCVP) for Greener Journeys, also highlights the variety of green buses available including hybrid, plug-in hybrid, electric, and biomethane models.
Claire Haigh, chief executive of Greener Journeys, said: 'Tackling transport emissions is one of the most pressing issues facing councils and operators today, and this report clearly shows that investing in clean buses is an integral part of the solution.
'Encouraging more people to switch their car for the bus is crucial to tackling the UK's emissions problem, and thanks to the new range of clean bus technologies available, this type of behaviour change is now more effective than ever.'