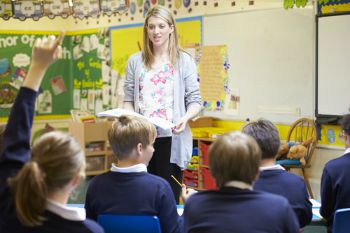 Regional schools commissioners (RSCs) are too detached from councils, schools and communities to effectively monitor the progress of academies, MPs have warned.
The education select committee said commissioners' role was currently 'unclear' and should be viewed in terms of improving outcomes for pupils 'rather than merely the volume of academy conversions or other levels of activity'.
The eight commissioners were introduced in 2014 and are responsible for approving and monitoring the rapidly growing number of academies and free schools in their regions.
Committee chair Neil Carmichael said they were a product of the Department for Education's '"acting first, thinking later" approach when it comes to big changes in the schools landscape'.
'They're doing a necessary job, but the oversight system is now confused, fragmented, and lacking in transparency,' he said. 'It's hardly surprising that most people have never heard of RSCs, and even those who have are unclear about their role.'
The committee called on the department to design a 'more coherent system' once the number of academies stabilises.
Cllr Roy Perry, chair of the Local Government Association's children and young people board, said: 'Councils remain concerned that regional schools commissioners still lack the capacity and local knowledge to have oversight of such a large, diverse and remote range of schools. Having their geographical boundaries set differently to Ofsted's is also very confusing for parents, who still turn to their council for support and advice on their child's education.
'With more than 80% of council maintained schools rated as either good or outstanding by Ofsted, councils want to be regarded as improvement partners and support commissioners. Across the country, hundreds of schools, often in disadvantaged areas, are already being turned around thanks to the intervention of councils to deliver and maintain strong leadership and outstanding classroom teaching and appoint effective support staff and governors.
'The LGA opposes significant powers relating to education being given to an unelected body with parents and residents unable to hold it to account at the ballot box.'