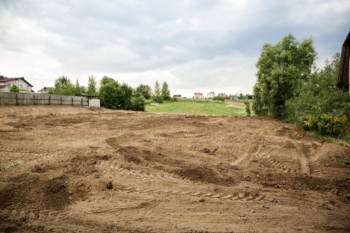 More than 348,000 homes could be built on unregistered brownfield land, an investigation has revealed.
A new report by regeneration specialist U+I has uncovered problems with the quality and consistency of data in Brownfield Land Registers (BLRs).
This includes how the data is uploaded within a number of local authorities, with some including sites unsuitable for development. It also found some councils were omitting sites because of a lack of clear guidance or incorrectly assigning site ownership.
The report warns this is preventing the construction of new homes as private companies use BLRs to identify potential development sites.
Malcolm Hockaday, director of planning at U+I, said: 'If we are to recover our economy from the devastating impact of COVID-19, the government must make good on its commitment to deliver a digital-first planning system, underpinned by robust and accurate data. We need this data to understand where there is a need for new housing and investment and support those local authorities who want to build new communities and reinvigorate left-behind places.
'But if we are to build back better, we must have the information to allow us to do it.'
U+I calling on the Government to establish a digital taskforce to create a data-led planning system and provide additional funding to local authorities to employ a 'digital specialist'.