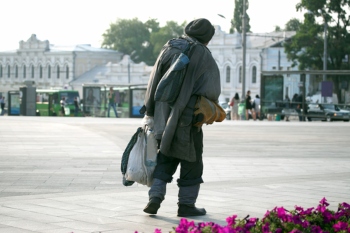 A new report has called for a step-change in the way asylum seekers are supported in Scotland.
Fair Way Scotland - a partnership of charities and academics - warns current No Recourse to Public Funds' (NRPF) conditions amount to 'destitution by design' and breaches human rights.
A new report from the coalition calls for a new strategic funding partnership that joins up temporary accommodation with personal and emotional support, legal casework and general advice and advocacy.
Maggie Brünjes, chief executive of Homeless Network Scotland, said: 'Fair Way Scotland counteracts UK policy that leaves people with no support who are seeking sanctuary in Scotland. This is destitution by design, affecting people who continue to make their case to stay here because it is better than the alternative.
'It means a safe place to stay with one-to-one support and legal advice so that people are not living in fear and destitution. It means a safe gateway to a settled destination until that destination is settled, whether this is Scotland or another place.'