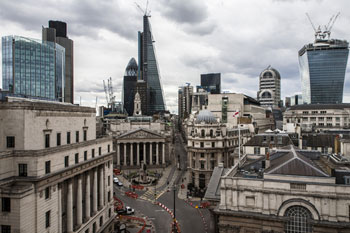 Legislation brought in to help communities influence planning decisions has had little impact in London because it does not fit with the capital's diversity.
A third of boroughs do not have neighbourhood forums and just one successful plan has been introduced since the Localism Act came into force three years ago, according to a report from London Assembly's planning committee.
It said the legislation 'was designed primarily for smaller, more homogenous areas than can be found in London'. The capital's 'complex network of mixed communities with diverse interests seems to make even defining neighbourhood areas a difficult and time consuming process'.
The committee has asked for further evidence around why progress has been so slow, whether there is enough local authority support and whether legislation is being interpreted consistently across London.
Committee chair Nicky Gavron said: 'Planning shapes the places where people live and work and it is right that local people should be involved in the process of deciding local priorities. This is why the planning committee agrees that the idea of neighbourhood planning, promoted in the Localism Act, is a positive one. But with only 80 of London's 1,200 neighbourhoods expressing an interest in this new planning process,?we think that the policy is in need of a refresh in London to make it work more effectively.??
'This report provides an opportunity to develop views on what the mayor should be doing to help support neighbourhood planning. In light of Government reforms on permitted development, many neighbourhoods are developing valuable local assets like community spaces, shops, and offices. More should be done to facilitate neighbourhood plans that protect what exists, not just promoting new developments.'