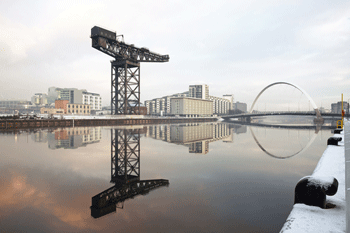 New research shows Scotland's poorest communities have been hit hardest by welfare reforms with one area of Glasgow losing five times as much support as the least affected ward.
Changes to benefits have taken away £880 per working age adult in Calton, Glasgow compared to £180 in St Andrews in Fife.
Michael McMahon MSP, convenor of the Scottish Parliament's welfare reform committee – which commissioned the research – said the reforms were having a 'disastrous effect' on the poorest individuals.
He added: 'Now it looks as if this is true for whole communities – in Glasgow, Dundee, Fife, the lower Clyde and beyond. We're sending this report on to all local authorities and the voluntary sector who will hopefully find it useful in planning their own responses to the difficult challenges welfare reforms are posing in their area.'
Overall, £1.6bn a year will be taken out of Scotland's economy and only Birmingham has suffered a loss greater than Glasgow.
'Scotland has not been singled out as the prime target for welfare reform,' said Professor Steve Fothergill of the Centre for Regional Economic and Social Research at Sheffield Hallam University, which carried out the research. 'But as in the rest of Britain, the cumulative effect of the reforms is not only to hit some of the poorest individuals hardest but also to hit the poorest communities much harder than the most affluent neighbourhoods.'
Deputy convener Jamie Hepburn said: 'It is so depressing to see again in stark figures how the areas that most need support are those hardest hit by these reforms. Areas that already face challenges are simply having money sucked out of them.'