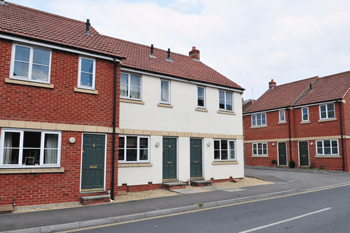 The amount of money spent on repairing public housing fell to an all-time low in 2018, new research has revealed.
The figures, published by Scape Group, found the repair and maintenance of public housing fell to £7.1bn last year – a £2.2bn decrease since 1997. Over the same time period, the number of public sector homes only decreased by 542,000.
Mark Robinson, chief executive of Scape Group, said: 'Our analysis shows a nationwide decrease in the amount of work being carried out on public sector homes. Often the people living in these homes have little recourse to move and face difficulty in securing essential repair and maintenance work.
'The data shows that repair and maintenance work hit a low of £7.1bn in the public sector last year, a decrease of £252 per property since 1997. This is not enough. A new boiler, either combi, system or heat only, costs between £500 and £2,000, before taking into consideration installation costs. New windows cost from £3,500 to £7,000 on a typical three-bedroom semi and damp proofing internal walls is estimated at £70 per metre or £280 per wall.'
The State of our Estates report also identified a regional divide on repair and maintenance work, with 60% of work in England taking place in four southern regions.
Mr Robinson added: 'The north-south divide in the repair and maintenance of property paints a stark picture of housing stock across the country. Last year, 60% of all repair and maintenance work in Britain took place in just four southern regions. Even taking into consideration regional difference in the prices of materials and construction workers, more needs to be done to redress the balance and improve our homes up and down the country.'
Scape Group has made a series of recommendations to improve the quality of the existing housing stock such as turning policy initiatives into strategic outputs, lifting of the restriction on Right to Buy and greater scrutiny of housing stock in the private rented sector.