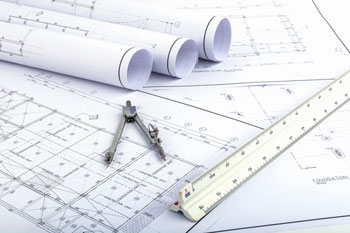 Proposals for two new garden communities put forward by three district councils have been rejected by the Planning Inspectorate.
A joint statement released by Braintree, Colchester and Tendring councils said the local plan system was 'short-term focused' and longer-term approaches to growth 'often struggle' as a result.
The three councils had included the creation of three new communities in a joint section of their local plans, but the inspector ordered proposals located on the border of Colchester BC and Braintree DC, and west of Braintree, to be removed from the plan as they were undeliverable. He raised issues over the viability of land prices and sustainable access.
The third planned community on the border of Tendring DC and Colchester BC - the smallest of the three put forward - can go ahead.
The councils will all have to propose and consult on a modified plan or withdraw it altogether, with the inspector to provide recommendations on changes to be made. Colchester BC's leader Cllr Mark Cory said: 'This administration believes it is better to plan new developments to deliver infrastructure first, as the four councils have been trying to do.
'Leaving it to developers to provide the necessary physical and social infrastructure is not good enough.'
Annual housebuilding targets for the districts remain at 716 homes in Braintree, 920 in Colchester and 550 in Tendring.
Braintree DC leader, Cllr Graham Butland, warned new homes may instead be located in existing towns and villages and 'the concept of further urban sprawl is now a real threat'. He added: 'Clearly the decision of the inspector is a huge disappointment and one that will adversely impact on the district for years to come.'
Cllr Neil Stock, leader of Tendring DC, said: 'While it is a shame that he does not find all of the proposed garden communities viable at this time it is good that he recognises our high standards and approves the garden community method.'