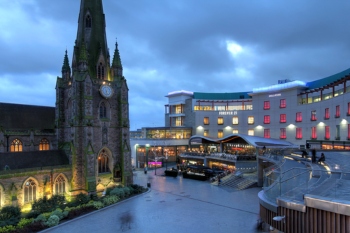 Red Wall communities areas are most vulnerable to permanent economic scarring as a result of coronavirus, new research has warned today.
The research, by the Centre for Progressive Policy, has warned communities across the Midlands and Northern England are set to suffer more than double the permanent losses in economic output projected for the South East.
It found that Red Wall areas are likely to see economic output fall by 12% over the next five years, compared to the national average of 8%. This is also more than double the average projected losses in regions like the South East at 5%.
The research shows that more than three quarters of all local authorities (77%) will not have recovered their expected level of output based on pre-crisis trends.
The Centre for Progressive Policy is urging the Government to first shore up the worst affected local economies and then eturn to a revitalised levelling up agenda.
Charlotte Alldritt, director at the Centre for Progressive Policy, said: 'While policymakers are rightly concerned with the immediate economic shock of coronavirus, history has taught us that recessions have deep and long-lasting effects, which are rarely spread evenly across country. This crisis is clearly no different, with those 'left behind' areas on course to bear the economic brunt.
'The Government had already signalled its intent to 'do right' by voters who had lent them their vote but these communities have been let down by successive governments in the past. If this administration can fulfil its ambition to level up successfully, it would be righting decades of economic injustice. Covid-19 has made this daunting task even harder, but success is now both a political and economic imperative.'
Photo: Mihai-Bogdan Lazar / Shutterstock.com