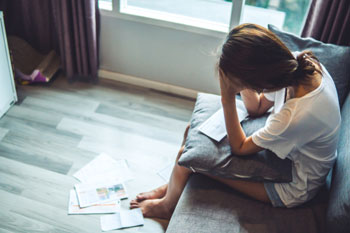 Local authorities should receive an extra £250m a year to help improve access to emergency cash, a charity has said today.
The British Red Cross has warned millions of people will be unable to recover from the impact of the pandemic on their finances and mental health without better support once lockdown is lifted.
Its new report found two groups have been hit hardest by the pandemic; 'newly vulnerable' people who have never needed help before, and those that were already struggling before the pandemic.
It is calling on the Government to give local authorities £250m a year to top up local welfare assistance schemes, and improve access to self-isolation support payments.
Norman McKinley, executive director of UK operations at the British Red Cross, said: 'Our report shows the inextricable link between financial insecurity and mental health, and that the point at which someone faces hardship is a crucial moment to catch them before they fall into a more desperate situation.
'When you feel like your life is spinning out of control, having agency over the small things – like the cereal you buy or the ingredients for your dinner - makes all the difference. We need flexible and easy to access cash support to give people back their dignity, while also giving them the breathing room to get back on their feet.'