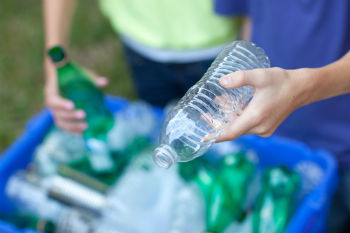 Recycling grants to councils will not be cut and three councils will receive extra funding to improve collections, the Welsh Government has confirmed.
It announced that the Vale of Glamorgan, Pembrokeshire and Denbighshire will share £15.5m to improve recycling rates.
It will also provide £50m capital funding over the next three years to support service changes and provide new infrastructure.
Wales is the third in the world for household recycling and has a municipal recycling rate of 63%, against a national target of 58%.
Environment minister Hannah Blythyn said: 'Over the next three years we are providing more than £50m of capital to provide new infrastructure and ultimately help realise our ambition. We're also working with local government to increase their ability to recycle items like mattresses, nappies, wood and textiles.
'Wales leads the way on recycling in the UK, but we are not complacent. We want to continue working with our partners, and the people of Wales, to go from first in the United Kingdom, to first in the world.'