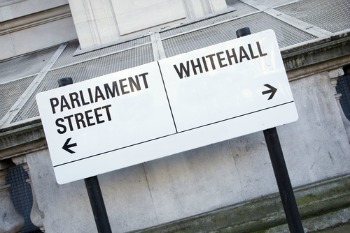 Significant reductions in staff numbers and the civil service salary bill since 2010 is resulting in older staff within the Government, a report today by the National Audit Office found.
Concerns have been raised that the changing age profile increases the risk of a shortage of talent and skills in the future, with just 9% of the workforce aged 20-29 (down from 14% in 2010), while the number of 50-59 year-olds increased from 26% to 31%.
The number of civil servants fell by 18%, from 492,000 in March 2010 to 405,000 in December 2014. The civil service annual salary bill stood at £11.13bn in March 2014, 18% (£2.49bn) lower in real terms than four years earlier.
£191m was also saved from changes in average salaries from 2010 to 2014.
Amyas Morse, head of the National Audit Office, said: 'Departments have significantly cut their staff numbers and costs in the last five years but not enough planning has gone into making sure that, over the longer term, the reductions already made and any required in future are sustainable and do not damage the delivery of public services.
'The centre of government must do more to help departments meet these challenges, including managing the heightened risk of a shortage of vital skills.'