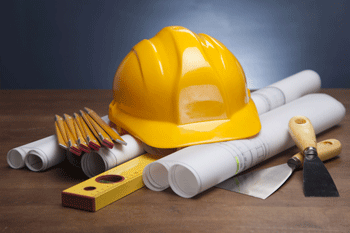 The news that three-quarters of councils in England have now signed up to the government's OPE programme shows just how far the scheme has come since its launch back in 2013.
The Government has been very clear about the benefits of signing up to it - delivering new jobs and homes, boosting local economies and creating savings have all been cited as reasons to take part.
However, what impact is property rationalisation actually having on local authorities and is it helping to transform services and deliver efficiency savings? We surveyed property and building directors in local councils to find out more.
Reassuringly, the vast majority (84%) of councils have undertaken a property rationalisation programme in the past two years, according to the results of our survey. Of those yet to develop a property strategy, 80% are planning to rationalise assets in the next financial year.
The overwhelming impact of property strategies has been efficiency savings, with 93% of those taking part in the survey saying their council has saved money as a result. Nearly four out of five councils also reported increasing income and capital receipts as a result of property rationalisation, with 70% saying it has also helped transform services.
Respondents also said other benefits included increased joint working with external partners (78%) and unlocking land for new housing (67%). Property strategies have also managed to increase occupancy rates in 96% of the councils surveyed by us. On average, occupancy rates were increased between 26%-50%.
One of the main challenges often associated with any property rationalisation strategy is a lack of information on which assets a council actually owns.
Reassuringly, this survey helps debunk that point with nearly all (97%) councils saying they had a good understanding of what assets they hold. Of these, 78% also said the council had a good understanding of how its assets were performing.
However, this knowledge does highlight areas for improvement as more than half (58%) of respondents said their council was spending money on maintaining buildings that are not fit for purpose.
Four out of 10 councils also admitted they do not have measurable targets in place for increasing and improving the use of existing properties.
So, what barriers are preventing councils from developing more effective property strategies? The survey found 55% of councils believe securing buy-in from other stakeholders is the main challenge the council faces, while 45% also said it was difficult to demonstrate return on investment.
On a positive note, senior management in local government appears convinced of the need to develop a property strategy, with only 3% of respondents citing a commitment from chiefs as a challenge.
On a final note, we asked those councils who had yet to sign up to the OPE programme if they were planning on getting involved by 2018. More than half (56%) said they had no intention of joining the programme by then because they were either confident their property estate was already operating as efficiently as possible (60%) or it was not a priority for the council at the moment (40%).
Here are a selection of readers' comments from the survey:
'The aspirations of the OPE are sound but organisations (many of which are hugely complex) must be in a position and ready to engage so that benefits can be realised. A key area of focus should be the NHS estate. In reality, we have been fortunate in being able to push ahead in delivering our five-year strategy through strong leadership and sponsorship by both our politicians and chief officers, but this has potentially been at the expense of working in partnership with other organisations who may not be as "mature" or in a position to consider rationalisation or co-location.'
'Our rationalisation programme is being driven from the basis that the authority is seeking to reduce the number of offices that it occupies, from 28 down to eight. We are also seeking to deliver services from multi-functional buildings, rather than single use buildings. Whilst the office rationalisation is making good progress, it is proving harder to get service directorates to share accommodation with others, so that element of the programme is taking longer to implement.'
'The OPE programme has proved to be a significant enabler to develop a coalition across public partners.'
'One Public Estate is spot on in concept...but it is not working in practice, simply because partners are not prepared to consider utilising their estate for other purposes in a strategic way. Example - a site owned by NHS organisations in a prime location for affordable and social housing which should have been secured through One Public Estate. However, the NHS continues to offer surplus property to the market to maximise short term financial gains rather than exploring the financial consequences in the round and over the medium/long term.'
'OPE predictions on residential sales values may fall short in lower value areas where viability is an issue.'
This feature first appeared in Public Property, a new supplement launched by LocalGov to reflect the growing involvement by local authorities in the commercial property market. To see an e-book version contact Laura Sharman at l.sharman@hgluk.com