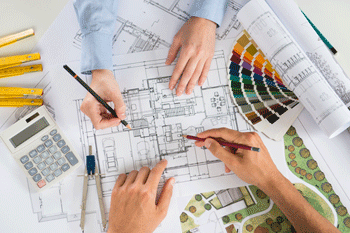 Wokingham councillors have rejected plans for a £20m riverside travel route connecting two boroughs due to its 'sensitive location'.
A proposal for the Mass Rapid Transit (MRT) between Reading and Wokingham was rejected by Wokingham's planning committee on Wednesday.
The application was refused, according to committee chairman Cllr Tim Holton, because of the 'height and scale' of the scheme, as well as its 'prominent and sensitive location' near the River Thames and River Kennet.
Reading Borough Council, which has already approved the scheme, said it was 'disappointed' by Wokingham's decision.
'The principal aim of the scheme is to offer a quick and sustainable public transport alternative for the many thousands of car journeys which take place between Wokingham and Reading every day,' said Cllr Tony Page, Reading Borough Council's lead member for strategic environment, planning and transport.
'The scheme would help manage levels of congestion and air quality to mitigate the many thousands of new homes which will be built in the area over the coming years.
'Without it, roads in East Reading will face even worse congestion and increased air pollution. These negative effects will be felt by both commuters travelling in from Wokingham and residents living in the east of the borough.'
'The decision means the scheme will not be progressed at the current time as the Local Enterprise Partnership funding—which the Council successfully bid for to fund this scheme—will now be withdrawn,' Cllr Page added.
'It means Reading has lost in the region of £19m of funding for transport infrastructure improvements to help alleviate congestion and air quality problems.'