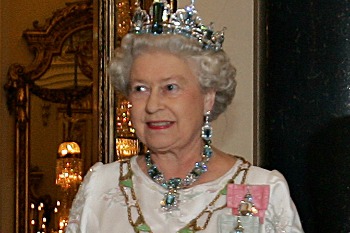 The Government has vowed to strengthen life chances and continue to bring public spending under control as it revealed a legislative programme with local government at its heart.
At the state opening of Parliament, the Queen's speech revealed legislation on transport, planning and infrastructure, local growth, children and social work, education, the digital economy and Wales.
The Queen said: 'To spread economic prosperity, my government will continue to support the development of a Northern Powerhouse.
'In England, further powers will be devolved to directly elected mayors, including powers governing local bus services.
'Legislation will also allow local authorities to retain business rates, giving them more freedom to invest in local communities.'
A Local Growth and Jobs Bill, including legislation to relocalise business rates will give local authorities 'more freedom to invest in local communities'.
The legislation will bring in powers to cut business rates and give mayors power to increase rates for infrastructure. Devolved powers over busses will also be handed down to Mayors.
Measures to speed up the planning process have been put forward, as well as plans to reform the House of Lords.
The Government vowed to continue its push towards academies in the Education for All Bill, with fairer funding for all schools and more help for exclused children.
A Children and Social Work Bill will 'ensure that children can be adopted by new families without delay, and improve the standard of social work and opportunities for young people in care in England', the Queen Said.
'New indicators for measuring life chances' will also be introduced, in a move to tack poverty and deprivation.
A bill to introduce a levy on soft drinks to tackle obesity, will also be introduced.