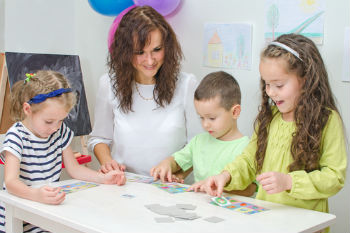 The quality of early years provision could be put at risk due to government funding reforms, new research has warned.
A new report from the London School of Economics (LSE) found the new national funding formula for early years education and care - in conjunction with 30 hours of free childcare - could endanger the sustainability of providers.
According to the study, in two-thirds of areas, local authorities paid different hourly base rates to different types of providers. One authority even paid providers at 56 different rates due to various incentives to improve provision.
The study concluded that while some providers will see increases in rates paid due to the reforms, some providers employing more highly qualified staff will lose funding.
Dr Philip Noden said: 'The proposed changes will have very unpredictable effects, local authorities will doubtless try to reduce the worst of these effects. But they will have less power to 'smooth over' those effects due to new restrictions such as the requirement that 90% of funding flows through a single base rate payable to all providers.'
Professor Anne West added: 'The development of publicly-funded early years education and care over the past 100 years has been patchy with little overall planning.
'Choices made at the local authority level to prioritise – or not – nursery education are crucially important to understanding the current context.'