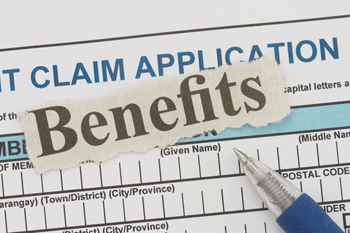 Families hit by the Government's 'punitive and controversial' benefits policy will lose an estimated £20m – £250 each on average – according to the Public and Commercial Services Union (PCS).
Using DWP data, the union calculates 74,000 people will lose more than £19m in jobseeker's allowance – an estimated 2,000% increase since the Christmas before the Coalition government took office.
It says almost £700,000 in employment and support allowance is being taken away from 6,800 disabled people this month.
PCS general secretary Mark Serwotka said: 'There is no evidence that stopping people's benefits improves their chances of finding long-term employment.
'Many are being punished for simply turning up late to an interview or refusing to work for free for a profitable company on one of the government's failing workfare schemes.
'Use of these sanctions has spiraled in recent years, but they do nothing but heap blame and misery on some of the poorest in our society and they should be scrapped.'
A Department for Work and Pensions spokesman said: 'We don't recognise these figures. What the PCS Union fail to recognise is that sanctions are a necessary part of the benefits system, but they are used as a last resort in a tiny percentage of cases where people don't play by the rules.
'There are no targets for sanctions and in fact there were fewer sanctions this year compared to last year. We also have a well-established system of hardship payments for benefit claimants who have little or no other resources available to them.'