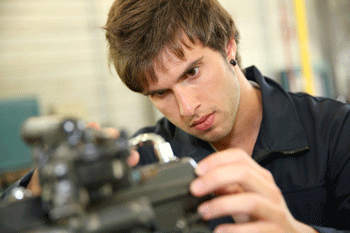 Public sector contractors could be creating thousands of jobs for marginalised young people, according to a new report from the Joseph Rowntree Foundation (JRF).
The report, Tackling poverty through public procurement, says placing a requirement on contractors to undertake targeted recruitment and training would generate many additional job-with-training opportunities for people entering the labour market.
It argues that by linking this to existing apprenticeship, training and job-search provisions, it could be done at little extra cost.
This approach is widely used in Scotland and Wales, and by some English local authorities. However, it has rarely been adopted in contracts issued by the UK government, where the report argues its uptake could have the biggest impact.
'Do young people need to stand in line behind the more skilled and experienced before they get the chance of the job-with-training that will make them more employable,' asked report author Richard MacFarlane.
'Targeted recruitment and training can help address the lack of opportunity experienced by young people. This is an approach that is now ready to be scaled-up through action across UK government procurement, to help address a problem that may otherwise scar the lives of a generation of job-seekers.'
The longest-running example of the approach is provided by Glasgow Housing Association, through its complex housing improvement contracts. Between 2005 and 2013 over 1,100 apprentices and trainees obtained a total of 60,000 weeks of employment across a wide range of trade disciplines.
'The case studies in this report show how the public procurement process can be used to address poverty and deliver significant benefits to local communities,' adds JRF policy and research manager John Low.