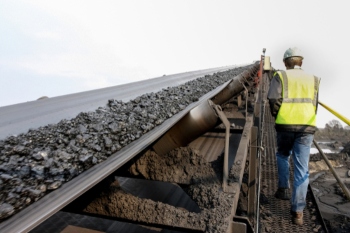 The Government has 'called in' planing approval of a new coal mine near Whitehaven by Cumbria County Council.
Communities secretary Robert Jenrick has told the council a public inquiry will now be held into the plans 'because of the further developments since his original decision'.
The inquiry will explore the extent to which the proposed development is consistent with Government policies for meeting the challenge of climate change, flooding and coastal change.
The news has been welcomed by Friends of the Earth, who have been campaigning for planning permission to be refused.
Friends of the Earth climate campaigner, Tony Bosworth, said: 'The communities secretary's decision to call in this controversial coal mine is a startling, but very welcome U-turn.
'A new coal mine in Cumbria would not only wreck our climate, it would also destroy the UK government's credibility ahead of crucial climate talks in Glasgow later this year.'
A Cumbria County Council spokesperson said: 'The council received a letter from the Ministry of Housing, Communities and Local Government yesterday informing us that the secretary of state has decided to "call-in" the planning application submitted by West Cumbria Mining Ltd and to hold a public inquiry. The council is now considering the details and preparing for the public inquiry process.'