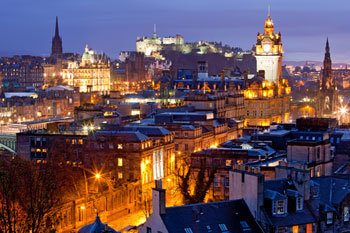 A consultation has revealed 85% of people strongly support the introduction of a 'tourist tax' in Edinburgh.
Edinburgh City Council has proposed a new Transient Visitor Levy (TVL) to include a 2% or £2 per room per night charge on all forms of accommodation.
The levy is expected to raise between £11.6m and £14.6m per year.
A consultation on the proposals shows 85% of the public and 51% of accommodation providers strongly support the plan, with most respondents (47%) saying the charge should be a flat rate per night.
Leader of the council, Adam McVey, said: As a council, we have a strong track record of investing in and supporting our cultural offering and heritage - but as the demands on our city increase, we will need a secure additional source of funding to sustainably invest in and manage the impact of this growth.'
Depute council leader Cammy Day, added: 'These results add yet more weight to the case for a TVL in Edinburgh and demonstrate how our plans not only have the support of residents, but the backing of accommodation providers and many others in the tourism industry as well.'